Tuatha Dea - This Celtic ensemble brings its tribal rhythms to festival. From simple rhythms grew an elaborate repertoire of material - traditional Celtic ballads, blood-stirring tribal pieces, rock covers, original tunes this band has great stage presence, bringing the audience into the music.
The name derives from Irish mythology of the Tuatha de Danaan, whose name is often translated as "children of the goddess Danu"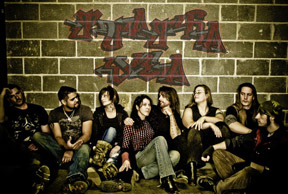 Mama Gina - Singer/songwriter and wanderlust Mama Gina feels most at home when she can feel the earth beneath her feet and taste the freedom of the open sky.With down-to-earth, bluesy vocals, a bit of humor, and straight-ahead, rhythmic, acoustic guitar, she tells the true stories that fall into her head and heart. She sings of life, death and rebirth. She sings of holding on and letting go.She speaks to the Gods and Goddesses and they speak back.  She sings their stories as they become her own.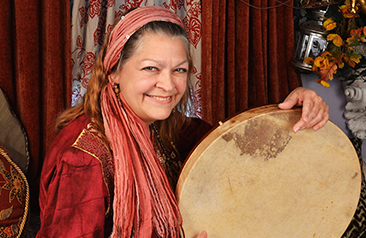 Rowena of the Glen
"Dark, moody, witchy, ROCK with overtones of voodoo, jazz and world music... bitter-sweet songs -- powerful melodies and sultry vocal performances over a muscular rhythm section and tribal drumming all set soaring by spectacular GOTHIC guitars... This music will haunt your very soul."