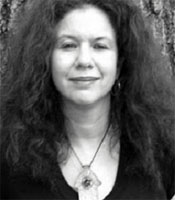 Judika Illes-Judika Illes is an independent scholar, educator, and author of several books of folklore, folkways, and mythology about the subjects of magic, the occult, divination, diverse spiritual traditions, witchcraft, and the paranormal.

She is the author of four popular encyclopedias: The Encyclopedia of 5000 Spells, The Element Encyclopedia of Witchcraft. The Encyclopedia of Spirits, and the brand new Encyclopedia of Mystics, Saints, and Sages. Her other books include Pure Magic, Magic When You Need It, and The Weiser Field Guide to Witches as well as The Weiser Field Guide to the Paranormal (published under the alias Judith Joyce).

Judika's frequent radio appearances include Coast to Coast AM with George Noory, Ripley Radio Oddcast, Fangoria Radio, the Hilly Rose Show and the X-Zone with Rob McConnell. She has been featured in publications including The Witches' Almanac, The Spirit Guide to Spellcraft (Australia), and Prediction Magazine(UK).
Class Info Coming soon: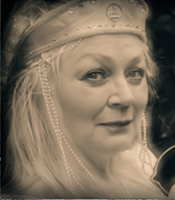 Phoenix Silverstar - Phoenix has a Master of Ministry (Wicca) degree from Woolston-Steen Theological Seminary ( www.wiccanseminary.edu ), with a concentration in Education (i.e. teaching) (2016). She has studied at WSTS since 2011, and have along the way earned an Associate of Ministry degree and a Bachelor of Ministry degree, prior to the Master's degree.
She is a Third Degree High Priestess in a British Traditional Wicca tradition (Gardnerian but not Hard-Gard).
In the mundane world, Phoenix has a Ph.D in Physics from the University of Southern California (USC) in Los Angeles (1985) and also a Master's degree in Electrical Engineering from there (1986).
Class info coming soon: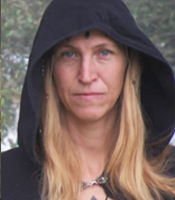 Willo' Wellspring - Is the HPS of a Welsh Family Tradition and Traditional coven. She has been in the craft for over 30 years. Willo' embraced the Craft in 1984, was initially trained in Celtic Eclectic, Gardnerian, and Alexandrian Wicca. Willo' also has a deep understanding of crystals and stones and utilizes them in a variety of ways. She is a Reiki Master, a Traditional third degree, a Spiritual Counselor and an accomplished teacher. She facilitates classes for seekers and degreed individuals. She is a Green Witch whose love of everything outdoors, has led to her understanding of the usage of indigenous plants for medicinal purposes. Her knowledge of medicinal usages of plants has helped individuals devise natural remedies based on known properties for personal use. Based in Howell County Missouri she is the inspiration and driving force of the sustainable community in which she lives. She has created labyrinths, gardens, and groves re-introducing medicinal and indigenous plants on the retreat center property. She is an artist and illustrator of children's books as well as the creator one-of-a-kind crochet products and jewelry, utilizing her unique understanding of stones and crystals.
She teaches workshops and classes on many topics year round. For more information on Willo' go to http://witerayvn.org
Class info coming soon: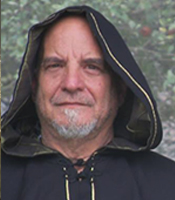 Alfred Willowhawk - Alfred Willowhawk, DMsc, DD is a 20-year veteran of spiritual counseling, coaching, and training. He is ordained as a metaphysical minister by the University of Metaphysics with a Doctorate of Metaphysical Science a traditionally trained 3rd-degree high priest and one of the co-founders of Wite Rayvn Metaphysical Church. He is a kabbalist who has spent time at the Kabbalah Center in New York where he studied the Lurianic kabbalistic system for 5 years. He is currently enrolled at Grand Canyon University pursuing his Graduate level certificate in Psychology, with a concentration in Life Coaching, expected completion date July 2018. His passion is to facilitate people to manifest their highest potential. He has also a Reiki Master and creator of the healing system Celtic Transformational Healing. His work with men and women to embrace the Warrior of Spirit within has assisted many people over the last 10 years. He is an MKP brother and has facilitated the initiation of men and women into the Warrior of Spirit.

Alfred is the author of Warriors of the Millennium, Shadow Relationships and How to Avoid Them, Manifesting True Desires: Learning from Arianrhod and the Tree of Life, I AM Healer, Storyteller, and Warrior Priest: Learning From Arianrhod, Creating Guided Meditations for Yourself and Others, and Hawk Sightings.
For more information on Alfred go to http://warrioriwithinrelease.com, http://alfredwillowhawk.us or http://witeryavn.org
Class info coming soon: